Massage Therapy at ChiroActive
Our Massage Therapists use a variety of hands-on techniques to assess and treat the soft tissues at ChiroActive Stittsville and Carleton Place.

Massage therapy uses relaxation and deep tissue techniques to help loosen and stretch muscles and fascia. It also helps to calm the nervous system and increase blood flow and oxygen to the tissues. There are also many different types of massage available.
The Techniques Used:
Swedish Massage Therapy
Deep Tissue Massage
Sports Massage
Back Massage
Pregnancy Massage
Hot Stone Massage
OUR MASSAGE THERAPISTS
Jose Mendoza-Saud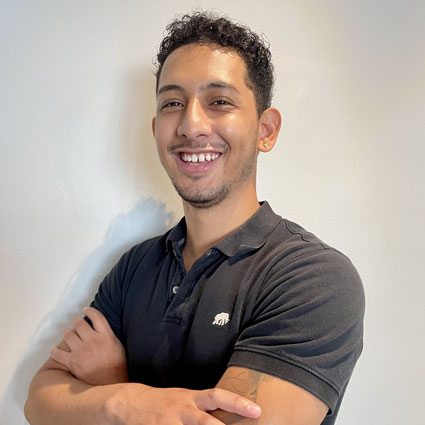 The Benefits of Massage Therapy
There are tremendous benefits to be achieved through regular massage therapy treatments from a Registered Massage Therapist. A therapeutic massage can enhance your overall sense of emotional and physical well-being as well as your quality of life. Therapeutic massage as part of your health maintenance plan can help with:
Reducing or eliminating pain
Improving joint mobility
Improving circulation
Improving immune system functioning
Increasing lymphatic drainage
Reducing depression and anxiety
Reducing tension within muscles
Increasing body awareness
Massage therapy benefits people of all ages and the real strength of massage therapy lies in prevention.
Experience the relaxing and rejuvenating effects of massage therapy. Book an appointment today with one of our Massage Therapists!
Our Massage Therapist Hours:

Massage Therapy Stittsville, Carleton Place | (613) 831-6123