Join The ChiroActive Team
RMT Job Opportunity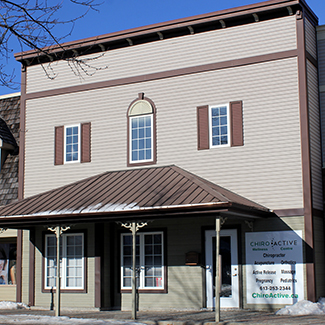 We are constantly growing and we need more registered massage therapists to meet our demand! We have a busy chiropractic patient base that regularly refers to our massage therapists. We are seeking one or more part time or full time Registered Massage Therapists to join our massage therapy team.
We offer competitive rates that start at 70/30 and go up from there depending on experience. We also have other options such as room rentals/flat rates. In addition, we also offer bonuses, commission on products, and a team health plan.
Plus we have a fantastic fun and supportive team to work alongside. Our reception support staff handle all digital forms, billings, direct billings, and fill your gaps while you work. They check-in and out your patients so you can actually relax during your breaks! We have two locations in the heart of the growing communities of Stittsville and Carleton Place.
Ideal candidates will be passionate about their trade, patient focused, and a team player. Experience is a bonus and new grads are also encouraged to apply. We currently have flexible treating times Monday – Friday, with weekends optional.
Contact Us
For more clinic information please visit our website at www.chiroactive.ca or on our social media pages. Please forward your resume by email to stittsville@chiroactive.ca or cp@chiroactive.ca or by phone at (613) 253-2344 or (613) 831-6123.
Keep your job fun and stress free by joining our supportive team. We looking forward to meeting you!
What we offer:
MANY direct client referrals who book in the clinic and have access to online booking
Flexible hours: PT and/or FT available, with flexible holiday schedules
Receptionist to support practitioners (ex. Take payments, manage schedules, handle direct or 3rd party billings, HST management etc.)
Modern clinic, large, warm and inviting rooms, with fireplaces for added comfort
Modern electric tables to adjust perfectly to your needs
Linens, laundry, table warmers
External and internal marketing, business cards
Collaboration and support from the team of practitioners and support staff
Individual dedicated computers for your note charting use
A staff lunchroom/computer charting room to enjoy breaks in between clients
On-site parking

ChiroActive Job Opportunities | ChiroActive