Motor Vehicle Accidents (MVA) Chiropractic Care at ChiroActive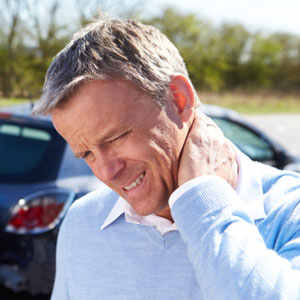 The facilities at ChiroActive are ideally suited to help patients suffering from injuries resulting from Auto Motor Vehicle Accident (MVAs). It is reported that 30% of MVA victims choose chiropractic care for their injuries, since it has been shown to be the most effective therapy for these types of soft tissue injuries, especially those involving the spine. Our facilities are also registered with HCAI and we have access for online paperwork for OCF 18.
The reason individuals choose chiropractic care at ChiroActive for treatment of injuries sustained in Auto Accidents or MVA's is because chiropractic care is exceptional in the treatment of soft tissue injuries and the spine. Since the most common injuries associated with MVA's are sprains and strains of the spinal muscles and ligaments, it's only natural that ChiroActive be the treatment centre of choice. We specialize in soft tissue injuries and joint restrictions. We use gentle techniques such as Active Release (ART), Activator Methods, and drop table to make adjustments easier on you.
What To Do After An Accident
You do not need a DR. referral to see a Chiropractor after an accident. If you have been involved in a motor vehicle accident you will need to make an appointment at ChiroActive for a thorough history and examination. We will also ease you through the difficult paper form process needed to submit to your auto insurance.
ChiroActive Will Determine…
The extent and exact nature of the accident injury or injuries
The number of estimated treatments required to treat your injuries
If referral to another medical specialist is required
If special tests are required (i.e. X-Ray, MRI, CT Scan, etc.)
If you need to take "injury time off" from work to heal and recuperate (and provide you with a note to present to your employer)
If you or someone you know has been involved in an accident, call (or have them call) our office immediately. The quicker you receive the care you need, the quicker your injuries will heal and the faster you can get on with your life. Don't Delay, Contact ChiroActive Today!

Auto Accident Care Stittsville, Carleton Place | (613) 831-6123