Stefanie Manthey
Licensed Acupuncturist, previous medical doctor from Germany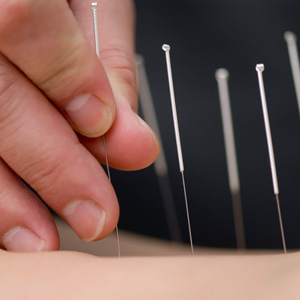 Stefanie completed her medical school and Ph.D. at the Heinrich Heine University of Düsseldorf, Germany, and her postgraduate degree in Traditional Chinese Medicine from the International Academy of Traditional Chinese Medicine in Ottawa. She is a registered acupuncturist and active member of the College of Traditional Chinese Medicine Practitioners and Acupuncturists of Ontario.
Stefanie Manthey was first introduced to Chinese Medicine when her father – a pediatrician – used acupuncture and Tui Na (Chinese massage) to treat children in his clinic. Stefanie worked as a medical doctor in the neurosurgical department where the anesthesiologist used acupuncture for anesthesia during surgeries.
Stefanie practices medicine with joy and compassion that is rooted in her own experience of combining Chinese and Western Medicine. She is a strong advocate for a therapeutic balance of high quality care fusing modern and traditional acupuncture therapies as well as Western medicine approaches.
"I am thorough with the latest developments in acupuncture. I firmly believe that along with treating patients with acupuncture as the Chinese recommend, diet – and lifestyle changes are very necessary. I can use these all together as well as my experiences as a doctor to treat patients more effectively."
"I have always been fascinated by the interaction between the body and mind and the remarkable impact that acupuncture has on the health and well being of individuals. I know how frustrating sport injuries can be and consequently I have a particular interest in the treatment of muscular-skeletal conditions. Due to my neurosurgical background I am also passionate and emphasizing in the treatment of stress-related conditions and neurological disorder."
Services:
Traditional needle acupuncture including electro-acupuncture, scalp- and ear-acupuncture
Cosmetic and facial acupuncture, scar treatment
Pain management including acupressure
Tui-Na (Chinese massage)
Gua sha (scraping) and cupping which helps to alleviate stagnant pain
Treatment of a wide range of conditions including pain, fibromyalgia, PTSD and neurological conditions
Lifestyle counselling such as dietary changes, exercise, stress management techniques, and sleep habit changes
BOOK ONLINE NOW (NEW PATIENTS ONLY) »

Stefanie Manthey's Acupuncture Hours:
Stittsville Location
Discover how acupuncture can help you. Contact the clinic today to book your appointment by calling
613-831-6123 or email us at stittsville@chiroactive.ca

Acupuncturist Stittsville, Carleton Place ON | ChiroActive