Jose Mendoza-Saud
Registered Massage Therapist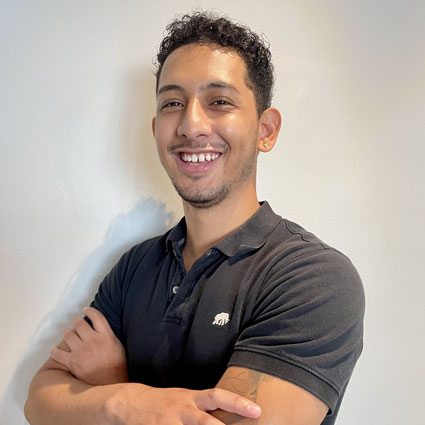 Jose graduated in 2018 with an Advanced Diploma in Massage Therapy from Algonquin College. Often described as friendly, outgoing, and compassionate by those around him, these traits help Jose to better relate to others and to better understand his patients.
Jose's interest in injuries and helping those in pain stems from his many years of playing both competitive and recreational sports, such as soccer, and volleyball, as he wanted to help those injured while playing sports. After completing a placement at Carleton University where he worked closely with athletes, treating various injuries, he worked at the Ottawa Rehab Inpatient Services, and Jack Purcell Community Centre and Pool.
Jose is excited to start working at ChiroActive and is eager to apply his knowledge to effectively help those in need.
Stittsville Location
(Starting May 19, 2022)

Jose Mendoza-Saud, Registered Massage Therapist | ChiroActive