Andrea Benavides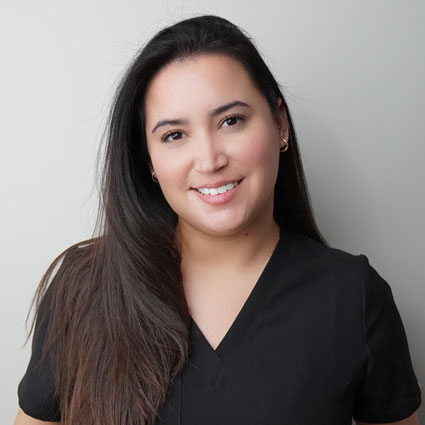 Registered Massage Therapist
Andrea is an honours graduate from Bryan College in Toronto, and is settling into her new life in Carleton Place. Born and raised in Calgary, Alberta, Andrea is now pursing her passion for massage therapy and focusing her practice on manual lymphatic drainage, trigger point therapy and relaxation techniques.
Along side her membership with the CMTO (College of Massage Therapists of Ontario) she is also part of the RMTAO (Registered Massage Therapists Association of Ontario). She is excited to be part of the ChiroActive team, and is looking forward to helping you with pain relief, relaxation, and wellness care.
Outside of her practice Andrea enjoys playing with her dog Sugo at the dog park, cooking, travelling, and during the warmer months, spending time on the lake with family and friends. She is looking forward to treating and meeting you!
Andrea Benavides' Hours: (Starting January 19, 2022)

Andrea Benavides, Registered Massage Therapist | ChiroActive